William H. Whyte (1917–1999)
William H. Whyte was a journalist and anthropologist whose pioneering techniques for understanding how people use urban environments changed the way planners, designers, and city officials think about cities. For over forty years Mr. Whyte researched and wrote about urban growth and the use of urban spaces, and seeking ways to improve people's experience of the city.
After graduating cum laude from Princeton University, Mr. Whyte began his writing career at Fortune magazine in the late 1940s. The Organization Man, a study of America's postwar corporate culture, grew out of a series of articles for Fortune. On publication in 1956, The Organization Man caused a sensation and went on to sell over a million copies, earning Mr. Whyte international acclaim.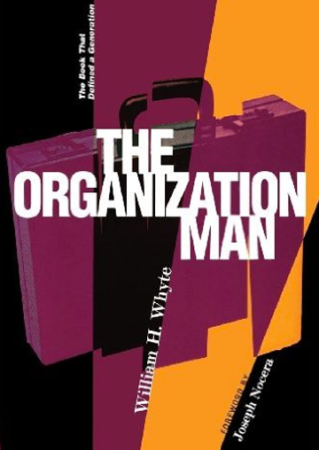 By the end of the decade he had given up a big office and a comparable salary to turn to the full-time study of how to preserve and improve America's rural open spaces. This work resulted in several books, notably Securing Open Space for Urban America: Conservation Easements (1959), Cluster Development (1964), and The Last Landscape (1968), a primer on land use that stirred considerable controversy through its critique of regional plans and their visions of decentralized utopias.
Whyte served on President Lyndon B. Johnson's Task Force on the Preservation of Natural Beauty in the early 1960s and was a trustee of the Conservation Foundation and the American Conservation Assocation. Whyte's work on land use led him progressively closer to the core of the city. The center, he argued, is still a city's key. In 1969, he drafted the text of the Plan for New York City, published by the Planning Commission. The New York Times hailed the plan as probably the most clearly written zoning proposal ever published. Mr. Whyte received many awards in his long and distinguished career and was an honorary member of the American Institute of Certified Planners. In 1984, New York Mayor Ed Koch bestowed the coveted Doris C. Freeman Award on Whyte in recognition of three decades' of research "that greatly enriches the public environment" of the city. The New Yorker called him "the Thoreau of the streets"; Smithsonian considered him "our leading scholar of people and how they behave in urban environments."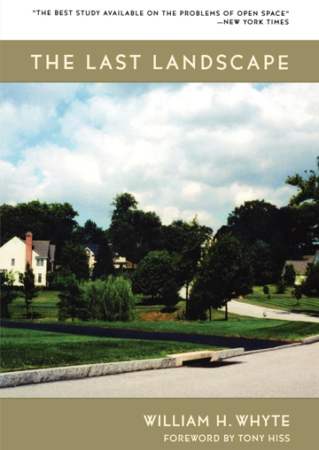 In 1988 he brought together the principal strands of his work into the widely acclaimed City: Rediscovering the Center. In a stunning affirmation of the core, City offers a compelling guide to the great assets of cities in general, and Manhattan in particular—and the folly of trying to graft suburban plans and values onto the center. In an interview with Adam Smith in the early 1990s, Mr. Whyte was asked to name his three favorite American cities, and he immediately answered with a chuckle, "New York, New York, New York."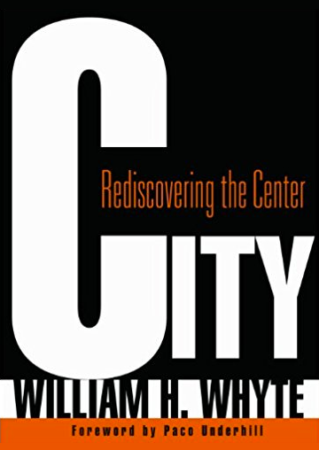 In 1971, after a year as Distinguished Professor of Urban Sociology at Hunter College in New York, Mr. Whyte organized the Street Life Project, a pioneering study of the way people use the streets and spaces of the center city.  Using time-lapse photography, he and his assistants charted such phenomena as schmoozing patterns, the rituals of street encounters, and why people flock to some public plazas and leave others empty. As a result of this research, New York City adopted an unprecedented open-space zoning code revision in 1980 that was touted in a front-page Times story headlined, "Radical Midtown Zoning Overhaul Proposed, Giving Greater Diversity" and which has led to similar provisions in several other American cities. Mr. Whyte's 1980 book, The Social Life of Small Urban Spaces, produced alongside a Nova documentary narrated by Whyte and featuring his time-lapse film clips, also grew out of this research and quickly became the standard text on making downtown spaces livelier. That year, Wolf von Eckhart of The Washington Post described Whyte as "one of a small band of generalists who 22 years ago began to arrest and reverse the horrendous damage specialists were doing to our cities."
Mr. Whyte lived in a townhouse on Manhattan's Upper East Side with his wife, the fashion designer Jenny Bell, who died in 2002.
Books by William H. Whyte
City: Rediscovering the Center (Doubleday, 1988): University of Pennsylvania Press, paperback (2009), e-book (2011); foreword by Paco Underhill.
The Last Landscape (Doubleday, 1968): University of Pennsylvania Press, paperback (2002); e-book (2012); foreword by Tony Hiss.
The Organization Man (Simon & Schuster, 1956): University of Pennsylvania Press, paperback (2002); e-book (2012); foreword by Joseph Nocera.
The Social Life of Small Urban Spaces (Conservation Foundation, 1980): Project for Public Spaces, 2001.
The Essential William H. Whyte (Fordham University Press, 2000), edited by Albert LaFarge; foreword by Paul Goldberger.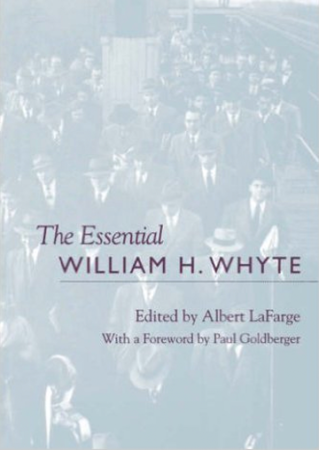 More about William H. Whyte
Project for Public Spaces bio of Whyte
"Observation Man" (Planning, March 1986), a tribute by Eugenie Birch
William H. Whyte on Open Mind with Richard Heffner (October 15, 1982)